Excerpted from Naked Capitalism, Professor Erica Chenoweth analyses the relative success (and consequences) of no less than 323 non-violent and violent revolutions from 1900 to 2006. Take a look.
---
Occupy's public discussions on "diversity of tactics" have often lacked historical perspective; discussions, at least online, have tended to degenerate to "Ghandi!" "No, ANC!" Now, however, Erica Chenoweth has developed a dataset and analyzed the historical record. Below the fold are slides summarizing the results of her study of 323 non-violent and violent campaigns from 1900-2006. (There are twenty slides, so anybody with a slow connection may prefer to download a zipped file of the original PDF). Here's one key slide: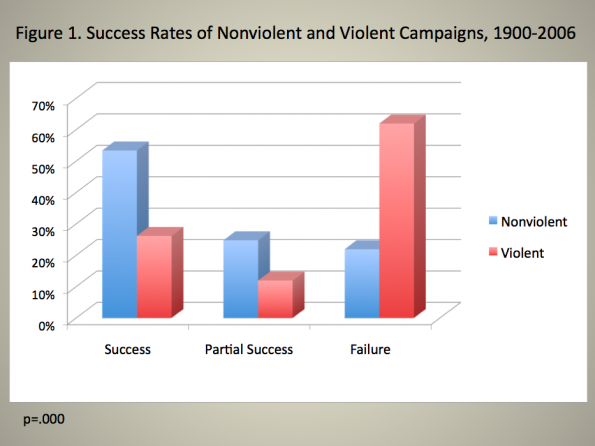 I'm sure, readers, that like any study, Chenoweth's work is open to challenge on any number of grounds. That said, surely looking to the historical record to see what's worked isn't such a bad thing?
* * *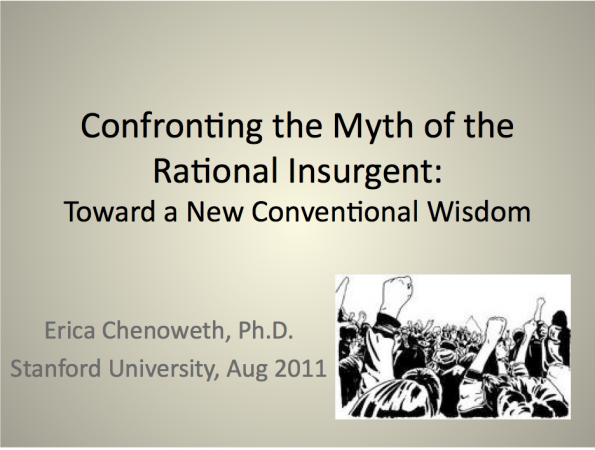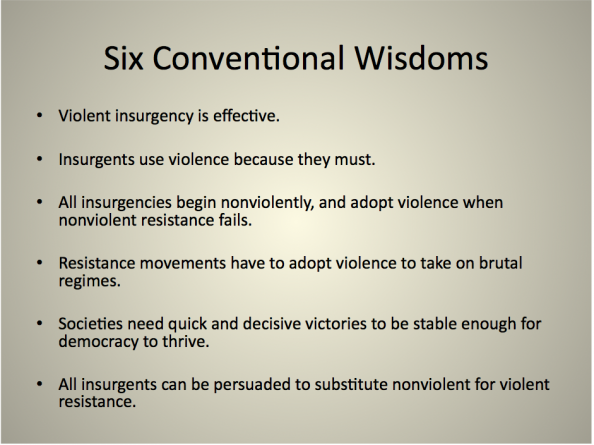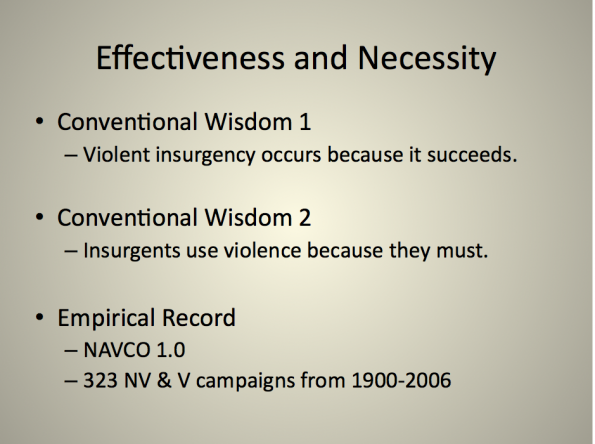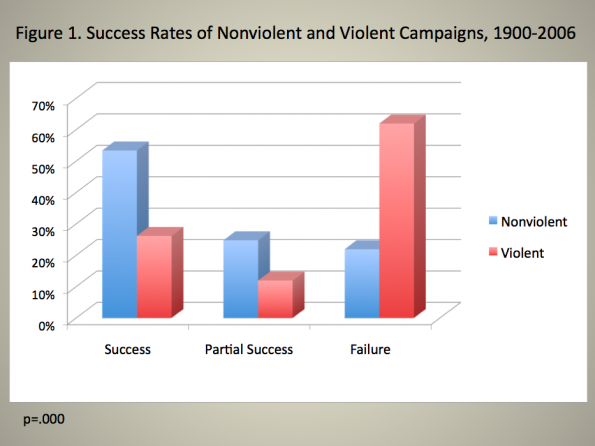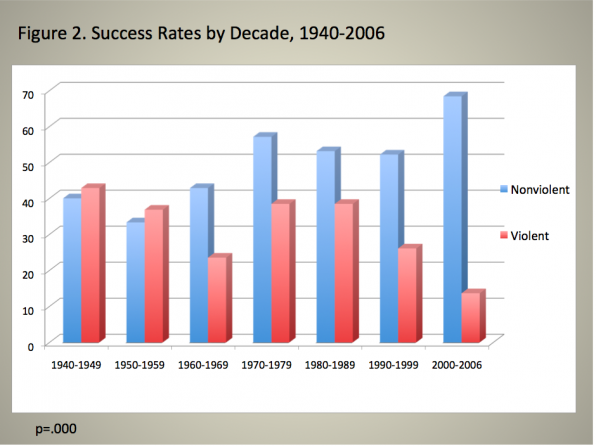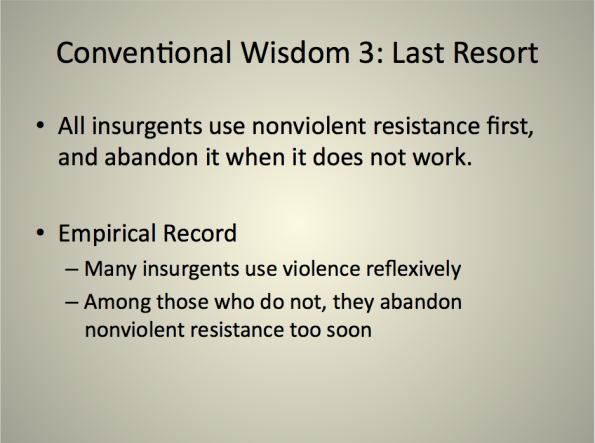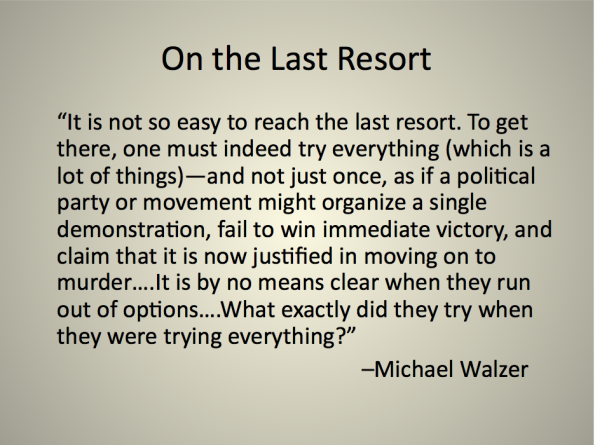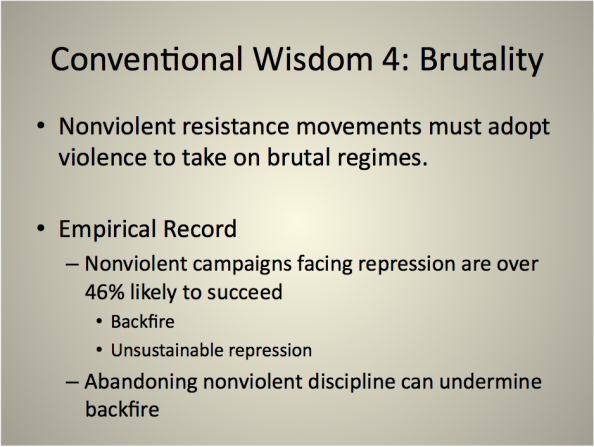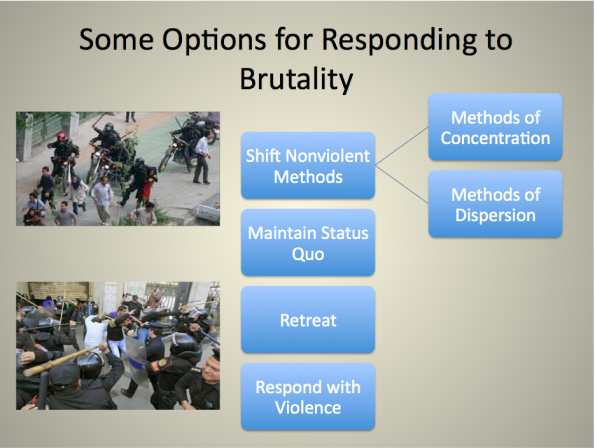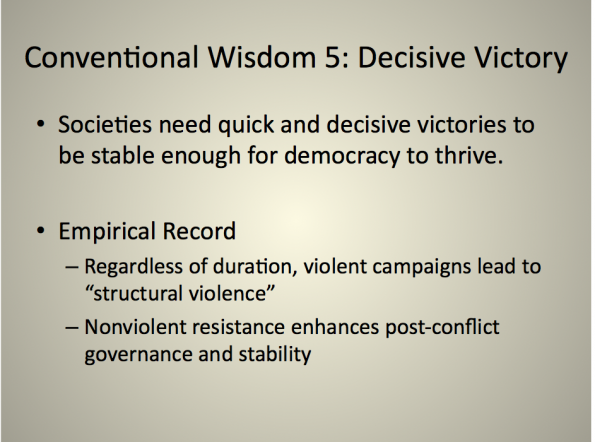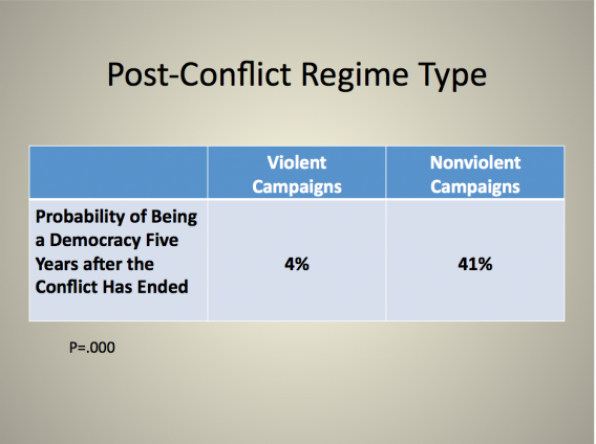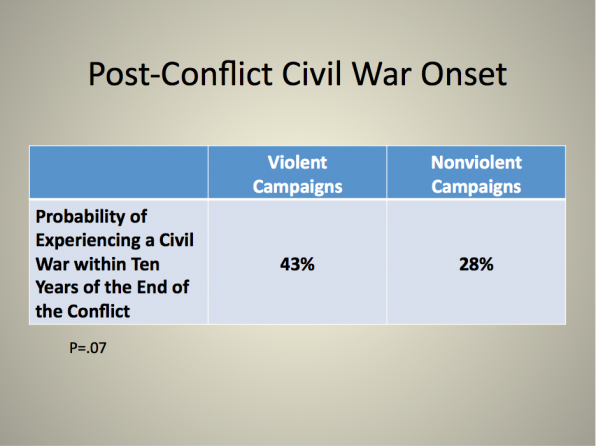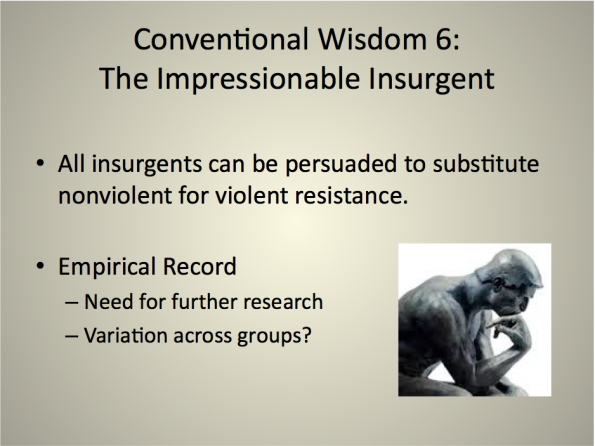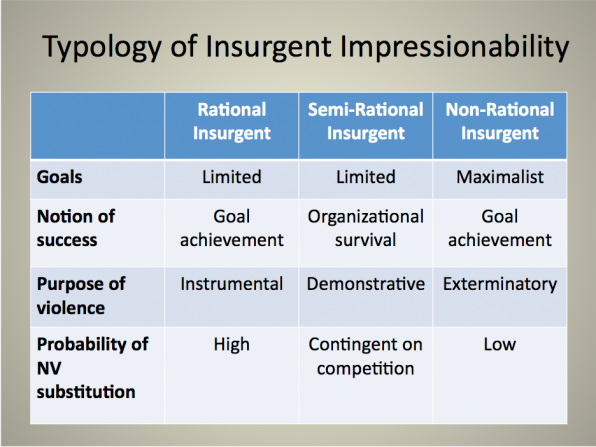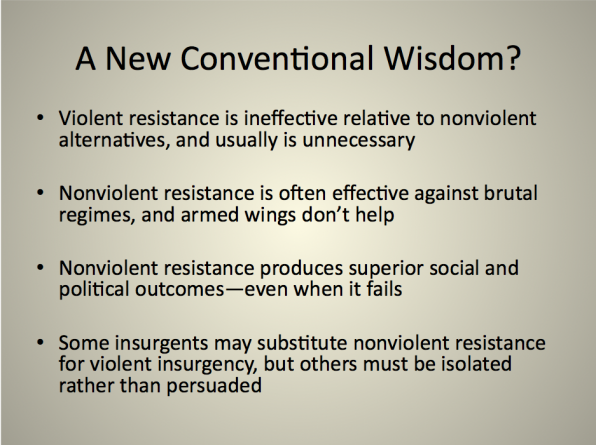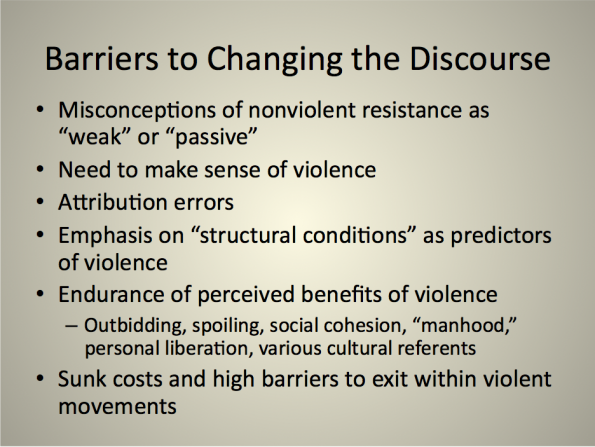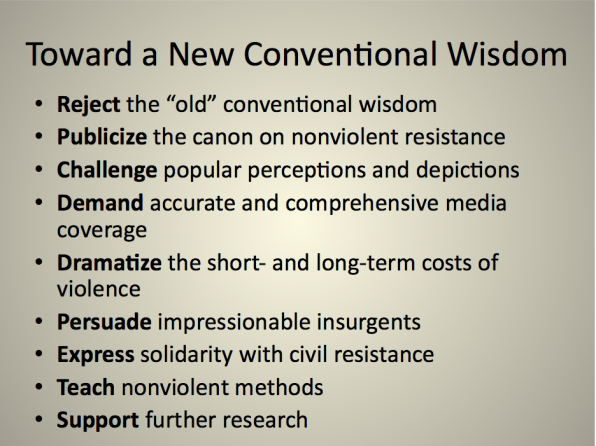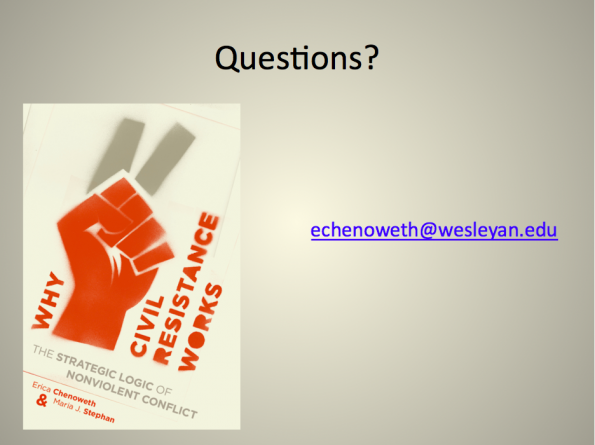 Why not do what works? Is that so wrong?
---