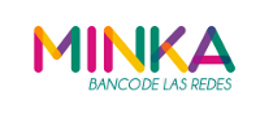 Collaborative Economy Week
¡Come and share!
Collaborative Economy Week is an event created by Minka: Bank of Networks to spread new models of economies based in collaboration, articulate actors and leaders of the economy in a global collaborative network and learn by sharing skills and tools. The main goal is to connect collaborative economy actors and experiences in a global network that links people, projects and organizations working in different contexts.
Produced collaboratively and implemented in at least 20 cities around the world, Collaborative Economy Week will take place from May 4-11, 2014 and will frame the launch of minka.me, a bank of collaborative solutions. This collaborative format will allow producers from different countries to share their experience at a local, national and international level, while a building and strengthening a network of actors involved in collaborative economies.
In addition to fostering collaborative economies, the Collaborative Economy Week proposes various possibilities of integration with other areas like education, culture, communication and activism. The event will also serve as a space to train agents of social change and expand collaborative economy practices to new locations and contexts.
Activities for 2014 will take place in several cities and countries, covering a variety of economies of collaboration. Collaborative Economy Week is a project created by Minka: Bank of Networks (minka.me), in collaboration with the the Juntxs Alliance (juntxs.org) and various regional and international networks and organizations.
Opportunities for participation are open, either as a local producers, collaborators, organizers of an activity or as a general participants.
Web: minka.me
e-Mail: [email protected]
Facebook: https://www.facebook.com/bancodelasredes