Vibe, the "new kid on the social media block," is a Twitter-esque messaging system built by Hazem Sayed, a professional developer from California who built the app as an anonymous alternative to Twitter, usable in situations where privacy and anonymity may be more important than world wide visibility.
See Vibe: The Anonymous, Anarchist Version of Twitter Being Used at 'Occupy Wall Street'
Vibe is not officially available yet, but there is a description at the App Store that gives an idea. Communications are P2P, they can be limited in duration and they can be limited in spatial extension. There is no centralized record of 'vibes'.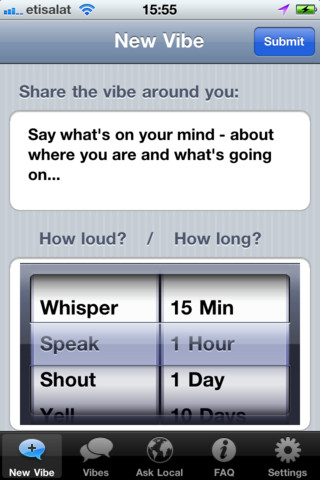 While there is no active website for Vibe as yet, you can follow it on Twitter https://twitter.com/#!/vibeapp